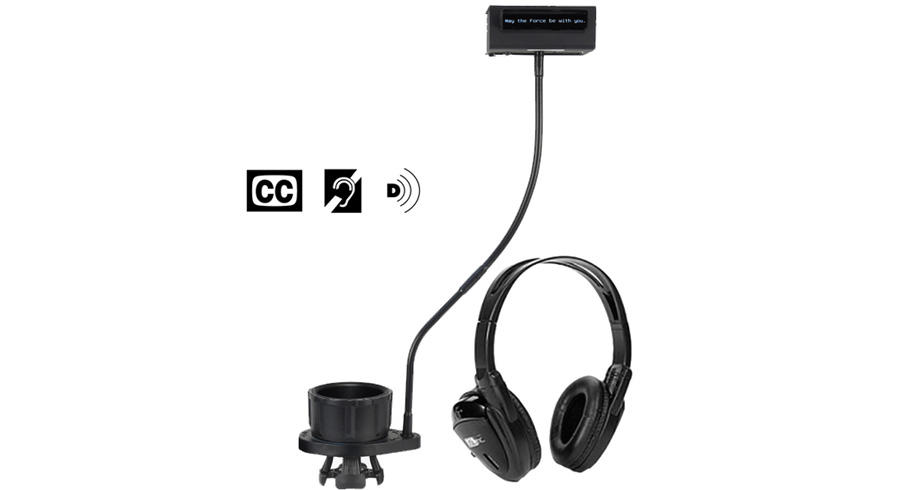 Century Square Luxury Cinemas strives to provide our deaf, hard of hearing, blind and visually impaired moviegoers with the best moviegoing experience.
Closed captioning screens and descriptive narration / assistive listening headsets are available at most of our theaters.
These assistive devices are available, upon request, for our showtimes and films that are encoded with captions or descriptions.
Closed Captioning Device: Provides easy to read closed captioning on a digital display.
Descriptive Narration Headset: Provides descriptive audio of actions and settings along with amplified audio and sound effects.
Assisted Listening Headset: Provides amplified audio and sound effects.